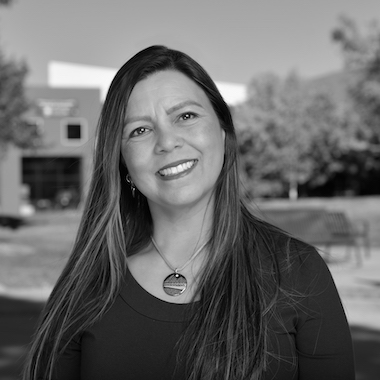 As school is back in session for our Denver youth, I reminisce about my two kiddos and my 20 years in the education system as a Guardian Ad Litem that advocated for youth involved with the legal system, often as a result of neglect, in Colorado. A critical piece of my work involved advocating for mental health needs within the school environment.  
What I often observed was that the adults engaging with these young people, didn't have the necessary training or capacity to provide the needed interventions. Nor did they have the cultural lens to adequately support the diverse mental health challenges and needs of these children. This created and continues to create a disconnect that exacerbates the challenges these young people face.  
Students with mental health struggles are often mislabeled/mischaracterized as problem students with behavioral issues or are discounted as uninterested in school and their academics. In actuality, these behaviors are often communicating that there is something going on with them or some unmet need. Youth need support to address their mental health challenges. They need help developing positive coping skills and a sense of belonging and worth. They need to be equipped with the tools to help them address past traumas and navigate future life challenges. These interventions can improve all aspects of their life, including their sense of self and well-being, developing and maintaining relationships, and identifying and meeting their goals as they move into adulthood. Supporting a lifetime of healing, healthy coping and positive resilience is possible, and school-based supports are an essential piece of the continuum. 
Embedding mental health programming into schools is part of the solution because it can provide supports that are responsive, accessible, flexible, and visible. For example, while many youth benefit from one-to-one therapy sessions, other youth don't feel comfortable in that type of clinical setting. Providing a menu of interventions and opportunities to support students navigating mental health challenges is critical. When help and the people who provide it are a part of their everyday environment, it reduces stigma, increases trust in the adults providing the care and makes it accessible when it is needed. Our youth are worth the investment. By providing mental health support and interventions that improve their mental health and meet their need of connectivity and belonging, we are investing in their future.
Thanks to the Denver community, Caring for Denver Foundation funded 39 grants totaling over $12,175,362 to support youth mental health this year. Of those 39 youth grants, 89% are co-located services in place where youth are already present with 14 being school-based programs. Embedding these services in the places where the community requested ensures increased knowledge of and access to needed services. Here are a few programs:
5280 High School: a recovery high school, provides a pro-social peer community, specialized recovery supports, and an engaging academic environment. Additionally, they offer after-school and weekend recovery program designed to serve youth by helping them establish new patterns of living and build supportive peer groups.
DC21: increases access to professional and diverse mental health providers, provides culturally relevant and trauma-informed mental health services to BIPOC students, and creates systems that support students in developing a restorative approach.
Maria Droste: expands and enhances in-school mental health support to youth and their families at 17 Denver schools. The Children First program supports kids who are experiencing emotional, social, or behavioral problems and helps them develop new skills, improve peer relationships, focus on their academic performance, and succeed in school.  
The ROCK Center: provides small cohorts of students with a comprehensive social/emotional learning curriculum using arts-integrated activities at the Joel Shoemaker elementary school.
Developmental FX: provides training to mental health support to young children and their families who have co-occuring mental health and other challenges. Additionally, they provide training to support the skills and awareness of providers serving these families.
Denver Public Schools- provides additional targeted therapeutic supports, wrap around supports, case management and referrals to address student mental health needs and challenges. Provides training to a team of behavioral health providers.
As school starts, I have hope for our youth and a cared for Denver. I hope we all work to ensure youth feel seen and heard. I hope adults feel better equipped and supported to address youth mental health needs, whether personally or through outside resources. I hope youth feel equipped with a toolkit of resources and services that can help them navigate the challenges they're facing and meet the continuum of needs they're experiencing.  And I hope educators make a conscious effort to recognize that youth behavior, especially "bad" behavior, is expressing some unmet need. There's a beauty and vitality to all of our youth that is often unseen because of these behaviors and mislabeling. If we can address these mental health challenges, youth will be able to be seen, learn effectively, and thrive. Happy school year, kiddos! You're loved and you're not alone :).