Colorado Politics 
July 30, 2020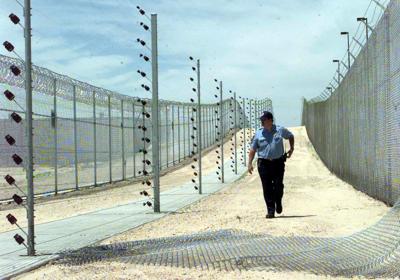 The Caring for Denver Foundation is awarding $6.7 million to community-based nonprofits and city departments working to move Denver toward embracing a criminal justice model that treats people more as patients rather than prisoners.
Grants will support programs that focus on alternative responses to criminal justice, including those that focus on public and mental health, trauma and substance misuse. The goal is to divert Denverites from the criminal justice system and provide the health support they need to recover.
"The programs Caring for Denver funded represent what we heard from community partners — involving community-based leaders and people with lived experience is a key to success," Caring for Denver's executive director Lorez Meinhold told Colorado Politics in an email. "Additionally, racial and ethnic disparities are a defining characteristic of our criminal justice system and these grantees strive to address these disparities by reflecting the community they serve and using community authored solutions."
The foundation was founded in 2018 by Denver voters, who agreed to allocate a quarter from every hundred dollars spent into a community fund, now Caring for Denver, to address mental health and drug addiction. Approximately $35 million will go to treatment, recovery and harm reduction services annually.
Of the $6.7 million in grants announced Tuesday by the foundation, $5 million will fund 13 nonprofit organizations that utilize peers and mentors with lived experience as part of their intervention, which Caring for Denver says is a "key component" to successful recovery. The organizations are as follows:
5280 High School
Brain Injury Alliance of Colorado
Colorado Circles for Change (Formerly Victim Offender Reconciliation Program of Denver)
La Raza Services, Inc.
Life-Line Colorado
Make a Chess Move (MACM)
Mile-High Council on Alcoholism and Drug Abuse
Second Chance Center
Sobriety House, Inc.
The Center for Trauma & Resilience
The Delores Project
The Empowerment Program
Tribe Recovery Homes
The remaining $1.7 million will be distributed among the Denver Department of Public Safety, the Denver Sheriff Department, the Denver County Court and the District Attorney's Office.
City ordinance requires that at least 10% of Caring for Denver tax revenue in any year be directed to the City and County of Denver, whose allocation is determined by the foundation's board of directors. The dollars must provide funding for a facility and staffing to create alternatives to jail for people struggling with mental health and/or substance misuse; fully fund the co-responder program for mental health experts to ride along with Denver police; and support training for first responders, including paramedics and fire response, on how to properly assess and respond to people with mental health or addiction needs.
Denver's safety department received a three-year grant totaling $539,000. The majority of those funds will go toward a full-time and part-time social worker in Denver Public Schools to provide "universal and targeted" interventions for youth experiencing issues with substance misuse, as well as a part-time trauma specialist who will work with partner schools to implement trauma-informed practices within the schools, according to DOS spokesperson Kelli Christensen.
The remaining $46,325 will fund Denver Health's substance use treatment services through the Substance Abuse Treatment Education and Prevention Program, which Christensen said will be available to youth in schools or in the community.
The Denver Sheriff Department received a one-year $340,000 grant, which newly appointed Sheriff Elias Diggins told Colorado Politics will "enhance and support" programs for those in custody through case management services.
"As we strive to return our fellow residents back to our communities better than how they arrived, we will continue to look for funding and partnerships that have the same goal," he said in a statement.
The Denver County Court will receive a two-year grant for a total of $600,000, and the District Attorney's Office will receive a one-year grant for $300,000.
With that money, the DA's office plans to double the number of accepted diversion cases from 60 to 120 and to expand services to clients, including referrals to mental health and substance treatment services, as well as offering linkages to sustainable employment opportunities.
"Our Adult Diversion Program has been very successful in keeping people charged with nonviolent crimes out of the criminal justice system," Denver DA Beth McCann told Colorado Politics in a statement. "That program is providing an alternative to incarceration and as one recent graduate said, helping people 'grow to see their own light.'"
Democratic state Rep. Leslie Herod of Denver, who spearheaded the Caring for Denver ballot initiative and now serves as the foundation's board chair, said the grants will be "transformational" for more than 13,000 Denverites.
"When we don't adequately fund mental health and substance misuse, we pay for it in the criminal justice system," Herod said in a statement. "These funded programs focus on care rather than incarceration."