By Joey Bunch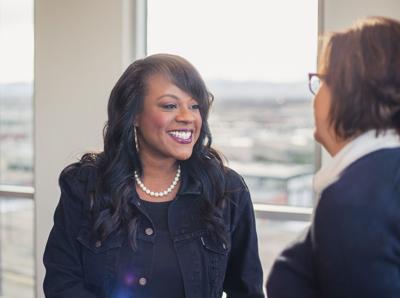 The Caring for Denver Foundation continues to put money approved by city voters into improving mental health and fighting substance misuse, announcing $11 million for the its Alternatives to Jail initiative.
The criminal justice system is clogged with people who need help more than punishment, the foundation contends, noting Wednesday that at least 50% of those in Denver's jail have at least one diagnosed mental health condition.
Besides a healthier and safer community, reducing recidivism also saves money and averts the misery of addicts, the mentally ill and their loved ones, the foundation officials said.
In 2018, Denver passed a 0.25% sales tax — that's 25 cents on every $100 purchase — to raise money for mental health and substance misuse programs.
"When we don't adequately fund mental health and substance misuse, we pay for it in the criminal justice system, the child welfare system, in the ER and schools," Rep. Leslie Herod, D-Denver, who chairs the foundation, said in a statement Wednesday. "We cannot incarcerate ourselves out of this."
She pivoted to the bigger picture: "This is no longer about them anymore, it's about us, and I'm proud to continue working with Caring for Denver on the bold ways we can provide services to those in need without leaning on the criminal justice system."
Herod campaigned for the ballot measure that passed with 68% support. The foundation launched in November 2019.
The foundation does due diligence on distributing an expected $35 million into a swath of Denver programs, including ongoing support for the jail diversion program, one of its priorities.
"We're eager to continue our work to strengthen Denver's network of supports for people who need a mental health and substance misuse response when they are experiencing trauma," stated Lorez Meinhold, the foundation's executive director. "This will provide safe alternatives for care and services rather than people getting caught in the vicious cycle of the justice system."
The application period for the next round of funding is open until June 10. More information is available by clicking here.